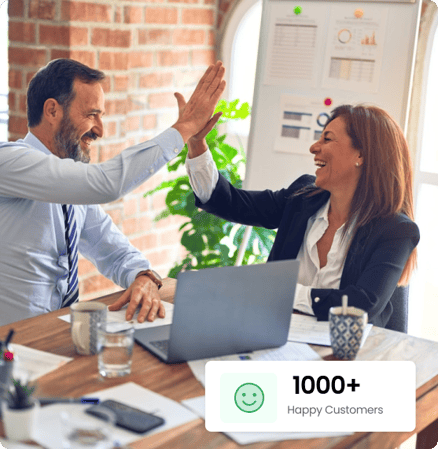 Certified Professional in Contemporary Logistics (CPCL)
The role of a procurement/purchase officer is to make time and cost-effective purchases. Certified Professional in Contemporary Logistics (CPCL) are trained to meet this twin objective.
Rated 4.8/5 from over 600+ reviews.
1000+ Happy Procurement/Purchasing Officer
CPCL 14 Modules
CPCL curriculum is designed by Fhyzics Business Consultants with industry inputs to make it more practical
for today's Procurement/Purchase Officers. The Procurement/Purchase Officers trained and certified in CPCL can confidently handle their day-to-day Procurement/Purchase activities and deliver results.
Logistics and Information Technology

Strategic and Financial Logistics

Organizational and Managerial Issues in Logistics

The Supply Chain Management Concept

Demand Management, Order Management, and Customer Service

Packaging and Materials Handling

TransportationTransportation

Transportation Management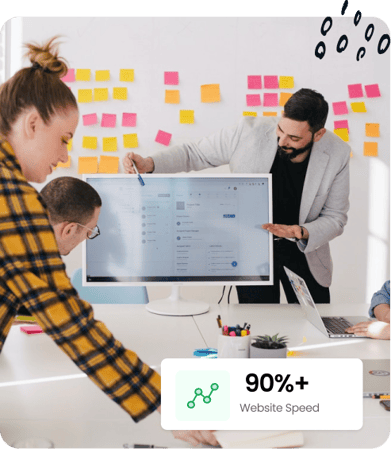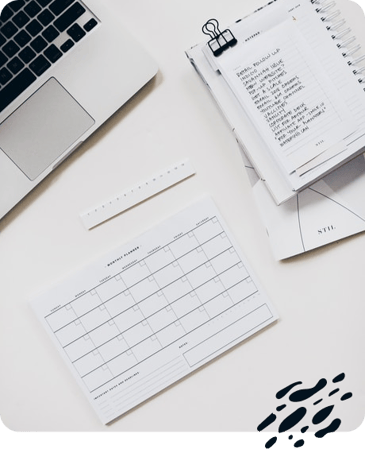 Eligibility

Any Graduate with Good Command Over English.

Who Should Attend?

Procurement/Purchase officers and freshers looking for a career in procurement.

Program Duration

24 Hours Live Instructor-Led Program.

Mode of Delivery

CPCL is offered in both online and offline formats.
Features That Get You Results
Undergoing the CPCL program will ensure that you understand Supply Chain fundamentals and master the global best practices in Supply Chain.
Are you convinced? If yes,
What Our Participants say






"Mr. Venkadesh Narayanan is one of the finest supply chain professionals whom I have ever met. He believes in focusing on basic supply chain concepts. I had attended 3 days work shop under him for Inventory management and the way he explained the concept was excellent. Also he covered the concept of Nodes and echelons in supply chain. He always keeps on updating himself by publishing himself in form of blogs short videos, terminologies, and also imparting training on various supply chain courses like CIOP,CPIM,CSCP, CIPS,NPDP."

Mayur Parvani

Manager Supply Chain Management, Sumitomo Chemical India Ltd., Mumbai



"Supply Chain is the buzzword that comes to my mind when I think of Venkadesh Sir. I had the pleasure of knowing him for past 7 months during which I have enrolled for CSCP certification course under his guidance.His serene knowledge, command about the Supply Chain industry makes him prominent, and he would be an asset to institutions that will hire his services "

Meka Praveen

Procurement Manager, MEDGENOME, Bengaluru



"I was part of CPIM Part I in-class training conducted by him part of Eaton SCM CPIM certification drive. His industry wide knowledge & experience was insightful for CPIM conceptual learning with practical examples. We are happy to see 100% result with this batch & would like to recognise him for his professional coaching & deliverables. "

Jwalant Bhatt

Materials & Projects Manager-APAC, Eaton Filtration, Pune



"Mr.Venkadesh Narayanan conducted CPIM training program for our materials team in the month of July'19 for a batch of 20 employees. The way he covered content, linkage of practical examples to clear the concept and his way of delivering the training was simply exceptional and has helped our team immensely . All these things have resulted in 100% passing of our team members with exceptional scores. I highly recommend Mr. Venkadesh Narayanan for CPIM training programs."

Dhiraj Chavan

Manager-Materials, Danfoss Power Solutions, Pune



"Its a privilege to meet a person like venakdesh sir, who has instilled,imbibed and rejuvenated yet again my learning attitude... one of the important lesson of 7 habits program is " sharpen the saw"... and if you have mentor like him, it's worth to action the habit Everytime. Lot of things to learn under him and I look forward a long term going.We have very few subject matters experts in India and he is one among them. Kudos to you sir"

Vinay Naik

Planning Manager, Prose Technologies, Pune



" I couldn't wish for a better tutor to walk me through the concepts of supply chain than Mr. Venkadesh. His broad and extensive experience in the industry, coupled with his innate ability to teach, enables his students to comprehend complex concepts with ease. He exudes sheer passion for the subject, which inevitably transfers onto his students. His uncanny ability to recall relevant case studies and examples makes the discussions even more interactive and engaging.

In a world where flawed education systems make learning feel like a burden and not something one looks forward to, tutors like Mr. Venkadesh help rejuvenate one's hunger for knowledge."

Dhiren Chordia



"I had an opportunity to connect with Venkadesh and get supply chain training . I am a seasoned IT architect with data solution integration expertise globally and currently in to digital supply chain solutions. It was the ask of the hour for supply chain domain expertise. My connect with Venkadesh filled this gap that I had for me in my recent career. Venkadesh knowledge in supply chain is phenomenal and highly recommend him for implementing or mentoring supply chain at any org as his supply chain knowledge is international and not specific to India which adds to his success. I Wish Venkadesh all the success in his career and spread his knowledge accordingly.. Good luck in what ever you do."

Pushpaveni Puttaswamy

IT Director - Architecture and Engineering, ManpowerGroup, Bengaluru



"I passed out my CSCP examination within four month. Mr.Venkadesh Narayanan is a reason to complete in a short period of time. From day one onwards i keep followed his instruction. The way he brief the chapter with real time example, tips for exam preparation and method of reading, keep encouraging and simulating interest on supply chain all are really amazing. Very systematic approach. "

Anandaraji Manoharan

Senior Supply Chain Manager, Carborundum Universal Limited, Chennai



"Venkadesh is the best person when it comes to training and guidance in the field of supply chain. I was a student of him for CPIM part 1 and his modern way of teaching helped me a lot for exam preparation."

Jay Gandhi

Industrial Global SIOP Manager, Danfoss, Pune



" Dear Venkadesh
I would like to Thank you for your efforts for conducting CPIM Training for batch of 20 SCM professionals.
Your Training content, the explanation with industry oriented examples really helped my Team to quickly learnt the fundamentals. We appreciate & respect your deepen knowledge.
I am Happy to inform my 100% Team members could able to pass CPIM exam with phenomenonal marks within 100 days from date of training.
Thank you once again !!!
Cheers."

Prakash Rupaye

Global Supply Planning Transformation Leader, Schneider Electric, Singapore



"I was fortunate to attend 5 days CPIM class conducted by Venkadesh, I can say that he has got excellent knowledge of the different supply chain concept. The way he was able to relate his practical experience with theoretical concept was remarkable. I recommend everyone to attend his classes for CPIM preparation."

Ajay Singh

Engagement Manager Supply Chain Analytics, Capgemini, Bengaluru



"I was just an usual guy who passed out of an Engineering college with huge passion on Supply chain Management but don't have much idea on how to take it forward. But this is the case only before I came to Know about Fhyzics Business Consultants and Mr. Venkadesh Narayanan Sir. Mr. Venkadesh is the one who cleared all my Confusions & Fears and put me on a right path in which I'm travelling now. I will strongly suggest my Fellow friends and other Supply Chain aspirants to choose Fhyzics Business Consultants and must experience a Classroom Training session of CSCP by Mr. Venkadesh to Enjoy and get Educated by his Real-time moments in Supply Chain field."

Bharath Ravi

Operations Manager, JoAnn's, US



"Hello Sir, I have taken the CSCP exam and I cleared it in my first attempt (312/350). I would like to thank you for all the support you have provided me in achieving this milestone. Because of your vast knowledge in SCM and explaining complex supply chain problems in simple story telling manner was really helpful. I would recommend some of my friends who are in the same path as mine to meet you to discuss on their career path.
Once again thank you very much and I am grateful to you and Fhyzics."

Mohamed Ali

Category Manager, Hitachi Energy, Chennai



"One of the best supply chain consulting company."

Iyyappan

Associate Supply Chain Consultant
Recent Blogs
Indian Institute of Supply Chain Management (IISCM) brings you the necessary resources to be a successful procurement/purchase officer.
Submit the form to learn more!
Please complete the form below so we can share more information with you to understand CPCL Certification Program better.