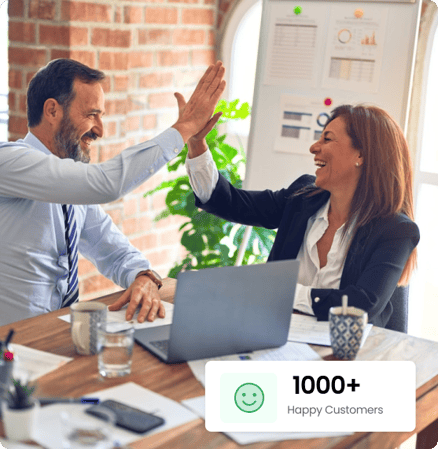 Certified Enterprise Business Analyst
The role of a business analyst is to recommend solutions for the gaps in people, process, and system capabilities and to enable the organisation to be future-ready. Certified Enterprise Business Analysts (CEBA) are trained to meet this twin objective.
Rated 4.8/5 from over 600+ reviews.
1000+ Happy Business Analysts
CEBA 13 Modules
CEBA curriculum is designed by Fhyzics Business Consultants with industry inputs to make it more practical
for today's business analysts. The Business Analysts trained and certified in CEBA can confidently handle their day-to-day business analysis activities and deliver results.
Introduction to BA

Stakeholder Mgmt.

BA Preparation

Enterprise Analysis

Information Elicitation

Req. Modelling

Req. Documentation

Req. Validation

Core Competencies

Competencies

BA Tools

BA Techniques

Systems Selection Process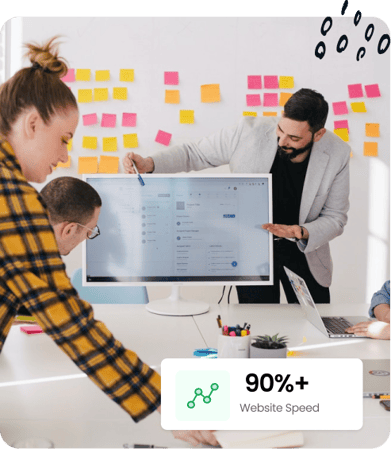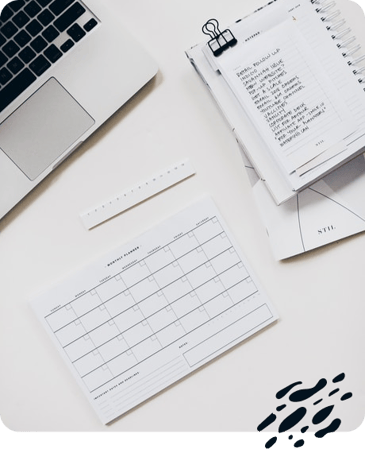 Eligibility

Any Graduate with Good Command Over English.

Who Should Attend?

Business Analysts, Consultants and Students aspiring to make a career in Business Analysis.

Program Duration

24 Hours Live Instructor-Led Program.

Mode of Delivery

CEBA is offered in both online and offline formats.
Features That Get You Results
Undergoing the CEBA program will ensure that you understand business analysis fundamentals and master the global best practices in business analysis.
Are you convinced? If yes,
What Our Participants say




"Mr.Venkadesh is a master in the art of Business Analysis and I was fortunate to attend his sessions which equipped me with the tools required for Mastering Business Analysis. I would recommend him as a mentor for the people who wish to develop their career as Business Analyst."

Bhanuchand Namineni

AGM, One97 Communications Limited, Bengaluru

His excellent command over the subject and the ability to address the need of each student made him an outstanding professional in IT Consulting field. He was very clear about the concepts and was able to explain to them effectively by relating them to real project scenarios. As a BA I was able to relate to all his examples cited by him. He has a very good team working with him who are very prompt in replying with solution to any queries raised.

Poonam Shakya

Sr. Business Analyst, Arizona Department of Transportation, US



"Venkadesh is highly knowledgable person. I also thank & always appreciate the team efforts shown to students who join the Fhyzics and support they provide is highly commendable...

You are doing a good job with many Individual carers by providing the right directions and team is always cooperative and approachable... "

Shankar Sharma S

Sr. Business Analyst, London Stock Exchange Group, Bengaluru

"I had an opportunity to attend Business Analysis session conducted by Venkatesh Sir. He has acquired a great amount of knowledge in his field of expertise, along with it his ability to detail the subject in much simpler and understandable manner is truly appreciable.

Though I had a very limited time in the training I thoroughly enjoyed the session. I would certainly recommend aspiring Business Analysts to attend the BA session conducted by Venkatesh Sir."

Nelliyan K

Digital Transformation Leader, AIA Shared Services Sdn. Bhd., Malaysia



"Mr.Venkadesh Narayanan is a remarkable individual. Thanks for the opportunity to describe about this magnificent person professionally. His presentation was dynamic and informative. Never kept the trainees boring. He gave loads of practical examples related to business analysis. His dynamic energetic delivery kept me alert and informative. He nearly spoke for 10 hours a day with two days training with same energy whole day. His online presentations are outstanding, I am greatly pleased with the carefully developed materials. He is such a dedicated person with long term vision in his eyes. More than the result he concentrates mainly on process that gives him the desired result or output. Process person. The training was excellent and most positive and productive training that I have received. He absolutely cares what trainees do and share their experience and insights with them. There were diverse group of people and sharing their knowledge and talents with everyone. "

Venkata (Manoharan) Subramanian M

Business Owner, MM Expertise & Riyaash Surgicals and Pharms, Madurai



"I got in contact with Venkadesh Sir for my BA certification. I found him one of the best in the field of Business Analysis with tremendous amount of Industry experience. His examples are real and practical which teaches alot and beyond the curriculum. It was a tremendous learning experience. I cleared the BA certification with in 30 days of preparation."

Pawan Shukla

Principal Product, Informatica, US



"During my training program with Mr.Vengadesh on BA what I felt was," Passion sparks other mind passion"; this is one of the best courses I attended on the Business Analysis . Few reasons why I recommend the Training program
• Apart from Training for BA , there is a lot of practical case studies being discussed for a Business Analyst to approach a Business Problem.
• Interaction is the key for a clear focus, this is the right place to it, in a one to one session the tutor discuss on any depth on the Subject area.
• A web based course content is available to summarize the discussion held on that day
• Interactive Model question papers available to boost up the confidence before giving BA.
In short an "All in one training program" for any BA aspirants."

Pradeep Senthil

Product Leader, Siemens Technology India, Bengaluru



"I attended BA training program in Fhyzics Business Consultants Pvt Ltd. Mr.Venkadesh enlightened Business analyst skills to me. He was also discuss about Business analysis practical and present scenarios in industry. And the Quality of teaching is equal to university professor grade.

I recommend Mr.Venkadesh, Because he is the best person to teach BA in india.
And Fhyzics Business Consultants Pvt Ltd is a best place to learn for Business analysis in India."

Srinivasan Krishnan

Team Lead - UX Analyst, Ramco Systems, Chennai



"I have known Venkadesh for over 5 years now - first as a classmate of mine during our MBA coursework and later as a professional trainer for my BA certification training when he was a part of Fhysics Business Consultants when I got the chance to be a part of his BA preparatory training program

I attended the BA course online as an one-on-one session with Venkadesh and I was throughly impressed by his depth of knowledge in the area. The course was informative and it not only helped me to succeed in the BA examination, but greatly enhanced my understanding in the general Business Analysis. I would recommend this course for anyone who wants to excel as a professional Business Analyst"

Chetan Bekkinkeri

Digital Growth Partner, Altimetrik, Bengaluru



"Very knowledgeable and has proven expertise in the area of "Business Analysis" and "Business Process" analysis.

I had the chance to attend one of his online BA coaching courses and I would recommend the course to anybody who wishes to transition to a BA role or would like to upgrade their knowledge areas. The practical examples and case studies covered were in-depth and very insightful, and he makes a superb attempt to cover the entire gamut of topics in the most exhaustive manner."

Srila Ramanujam

Entrepreneur, Chennai



"I had completed the BA training course in fhyzics business consultant .course had helped me a lot to understand the Business analysis process. Mr. Venkadesh Narayanan is the best faculty I had ever met who teaches difficult things in a very simple way unless u understand it properly. As for working professional timing flexibility is very important he is available at any time as per our convenience. Modules Provided by Fhyzics are very good to prepare for BA now I am confident of giving BA examination any time."

Sachin Mudliar

Branch Manager, Edelweiss Financial Services, Pune



"When I planned to switch my career to business analysis I searched a lot and at last I found Fhyzics. When I met Mr.Venkadesh first the way he handled me is much professional and it impressed me to pursue the course that moment itself. He is such a genuine person in handling unknown persons too. From the first class till now he is making me understand all the concepts thorough with real time examples. When u think of doing any business analysis course or project Mr. Venkadrdh. Is the right person"

Arul Srinivasan

Senior Analyst, BoardEx, Chengalpattu



"Today was my First Class with Venkadesh.
It was virtual Class , his explanation on the concepts are very clear and precise.
His online material and videos are very very "GOOD". In the materials we have lots of videos which explain the concepts of Business Analysis. I recommend every BA to go through them. I am very much happy that he is my mentor during my journey of being a BA. Looking forward to my next Sunday Class. Thank you very much "Venkadesh Sir" for the support and help."

Yogendra

CEO, Infoinfinit Technologies, Bengaluru



"I would like to recommend Mr.Venkadesh for his highly Inspiring Training in the area of Business Analysis. He provides expertise knowledge through his Experience. His illustration is purely based on Business Strategies which comes across through his Project experience and real-time understanding. I would recommend aspiring BA candidates for this training."

Karthikeyan G

Senior Talent Acquisition Specialist, HCL Technologies, Bengaluru



"When I have planned to do the Business Analysis certification, I came to know about the Mr. Venkadesh Principal Consultant at Fhyzics Business Consultant Pvt. Ltd.

Mr. Venkadesh clarified all my queries about the BA certification & impressed me to join certification course. During training sessions I found below strong & good points about him are:
In-depth knowledge of Business analysis & concepts
Explanation on the concepts are very clear, precise & also based on the realtime scenerio & examples.
Online & Training material provided by him are very good.
Great Time Management by him & His team.
Great Management of Virtual Classes.
He is such a genuine person in handling unknown persons too & making Comfortable to us.
I am very much happy that he is my Trainer for BA course.

I would recommend cadidates BA course or BA certification at Fhyzics & have mentor like Mr. Venkadesh."

Vijay Mehetre

Senior Manager, SKODA AUTO Volkswagen India Private Limited



"Venkadesh sir is truly a master of Business Analysis. He has been a commendable teacher. I highly commend him for his subject knowledge and delivery excellence. He always gives personal attention to his students and mentors them towards success."

Neeraj Kapoor

Director, Microsoft Business Applications, Australia



"A well accomplished training institute with experienced business consultants such a Venkadesh who possesses significant practical experience. This is something which radiates in the use of practical examples in teaching the course contents. The depth of his understanding and ability to welcome questions and accordingly provide relevant answers is commendable. I would recommend Fhyzics to anyone who wishes to progress their careers in the field of business analysis and thereby learn the necessary techniques to master business analysis. Your investment will not go to a waste."

Ronil Bhindi

Service Manager, New Zealand Ministry of Justice, New Zealand



"When I have planned to do the Business Analysis BA certification, I Google it and came to know about the Mr. Venkadesh at Fhyzics Business Consultant Pvt. Ltd and really impressed by the recommendation on LinkedIn and decided to attend training on BA conducted by Venkadesh.
More than expectation the in depth knowledge and practical approach by Venkadesh to explain the Business Analysis in line with BABOK was extremely valuable. He demonstrated a high degree of insight and his presentation was clear and immediately actionable. I would recommend candidates for BA course or certification at Fhyzics & to have mentor like Mr. Venkadesh."

Mukesh Mangal

Business Analyst, Blue Yonder, Hyderabad



"Of all the training (workplace/offline) I have had in the last few years, Venkadesh's BA training stands out as the best.
The quality of the training along with the knowledge and insight of Venkadesh was outstanding. Venkadesh was able to shed some real Business Analysis skills not just test knowledge. What impressed me was the presence, clarity of subject matter, ability to keep students engaged, and overall professionalism. Progress through the course was inclusive, getting everyone into the subject and utilize a consistent set of techniques and vocabulary. The courses are structured in such a way that we can apply the techniques, concepts and principles immediately in the real world. Fhyzics team was extremely flexible in developing customized training plans based on my work schedule. Materials provided are all of the highest quality.
I would recommend Venkadesh and his Fhyzics team to any individual or organization seeking a results driven training and guidance with regard to Business Analysis."

Anandha Raj

Senior Business Analyst, HTC Global Service, Chennai



"After I decided to take up BA Certification, I went through a number of EEP's and finally found Fhyzics. Still I was uncertain if it was the best Training Centre, until I met Mr. Venkadesh and his team.

The promising consulting he gave me regarding CBAP training and certification was really encouraging. He is the best mentor when it comes to BA

His delivery of the content backed up with techniques, real life scenarios and examples makes it easy to understand the concepts very well. He covers audience from various industry profiles at the same time. His teaching skills are excellent

When unfortunate situations made me to miss my modules, he made it fortunate by providing extra classes. He makes sure no one misses any module

Online materials, mock exams, regular follow up and reminders about classes by Email, Messages and Phone calls – Mr. Venkadesh and his team does a fabulous work!!"

Deva Nithi Anand A

Business Analyst, Cognizant, Chennai



"Venkadesh is an expert business analysis person. His in-depth knowledge on business analysis and exposure to various verticals are advantages and help participants understand different concepts easily. His real-time example are simple and useful."

Elango Subramaniam

Product Owner, Commonwealth Bank, Australia



"Two days training session on 'Mastering Business Analysis' helped me to know 'in and out' about Business Analysis.Gave us immense knowledge on- what one could be missing in himself to become complete BA and how can he enhance himself in the business analysis practice.He covered all the concepts in BABOK, in way everyone could understand from scratch by explaining with real time examples.After attending the brief 2 days training session and referring the online videos,material in Fhyzics website,it would be very easy to understand and study the modules from BABOK,making BA preparation efficient.
Thanks to Venkadesh."

Yoknath Rajan

Product Manager, Publicis Sapient, Chennai



"I had an excellent experience in attending a 2 day Fhyzics CBAP training under Venkadesh sir.
He has a thorough knowledge of the functioning of an organization not limited to IT sector which helps to build a strong foundation for business analysis certification.
The course structure is perfectly aligned with CBAP modules which enable you to prepare for CBAP certification. Also, the service that they provide is very prompt and guides you from enrollment to certification."

Prem Gadavi

Software Engineer Specialist, Global Plus, Pune



"I attended the online Mastering Use Cases training done by Venkadesh. Throughout the training he was consistent in content delivery and was keen to address all the participants queries. What I like most about his session is that he is able to convey concepts in simple and clear manner which is a mere reflection of his experience in the field of business analysis. Without any hesitation I would recommend BA trainings by Venkadesh to aspirants who are looking to advance their career in Business Analysis. Keep up the good work!"

Simu Siddique

ICC Project Manager, Philips, UAE



"I attended the Mastering in Business Analysis session conducted by Venkadesh, it was a very informative session. He gave examples from the daily life that helped me to understand the concepts clearly. I look forward to attend more sessions conducted by him."

Shivanjalee Bildikar

Project Lead, Persistent Systems, Pune



"Mr. Venkadesh has brief knowledge on Business Analysis and Consulting approach. His Skills set on various industries contemplated very well in our Training Course which was conducted on Nov 29th & 30th 2014 @ Ginger Hotel Chennai.

I am happy about attending this session. You can also get connected with him for any queries..."

Srishankar R

Practice Lead, Larsen & Toubro Infotech, Pune



"Mr. Venkadesh is an expert at what he does"
I had a chance to attend his Mastering in Business Analysis certification class and I found the training was one of the best in my career. Before attending the class, I was bit hesitate to consider it but my enquiry session with him cleared all my doubts on BA and its advantages. He is an excellent skilled person in Business Analysis, when you have any doubt on BA, I strongly recommend you to contact him. He is a down to earth person has a friendly yet professional approach. True Champion. He is amazing"

Sathishkumar Selvam

Business Consultant, Atos, London



"I had a wonderful opportunity to attend a 2 day workshop on 'Mastering Business Analysis' conducted by Venkadesh. He made the BABOK concepts ridiculously simple by eliciting real time examples. The topic on Requirements Management/Elicitation was particularly very useful as we could co-relate to the BA practice that we have got in RBS very easily. I wish Venkadesh all the very best for his future assignments."

Madhu Sundararajan

Business Product Owner, ANZ, Melbourne



"I have attended an online course offered by Fhyzics Business Consultants Pvt. Ltd. on 'Mastering Business Analysis' led by Sir Venkadesh. The course is very simple & designed to cover the BABOK guide in 7-8 weekends which helped me prepare for my BA exam. Not only Sir Venkadesh but his whole team of Fhyzics is very knowledgeable and professional. The team has helped me complete the application form and arranged final one-on-one review session with Sir a week prior to the exam. I am really thankful to the whole team for all the support & help provided and would definitely recommend this course to other BA aspirants."

Tahseen Bano

Program Manager, Dell Technologies, Hyderabad



"I have undertaken a certification program training for BA under Mr. Venkadesh who was the faculty for this program. Mr. Venkadesh's training is very effective and complete with lot of real world examples and scenarios which helped me in gaining a lot of insight through this program. I wish him the best! "

Karrthik Ganesan

Lead Business Analyst, Virtusa, Chennai



"I attended the BA session by Venkadesh . He explained every concept in the BABOK guide in great detail in a more exciting way with many practical examples . He walked me through the various Do's and Dont's of business analysis. He has a great passion for teaching and makes every effort to make us understand the concepts well. I recommend anyone who would like to enhance their career in business analysis to have a chat with him and attend his course to get positive results. "

Suchitra Viswanathan

Senior Software Consultant, Australian Public Service, Australia



"Great to be part of Venkadesh`s BA webinars! They are extremely useful for all aspiring BA candidates. Always a pleasure to be professionally associated with a consummate professional of great caliber! Highly recommend to all others. Excellent trainer,excellent examples and very positive. "

Indraneel Chatterjee

Consulting Services - Project Management, Tier 1 Consulting Services Company, Bengaluru



"I attended BA Session conducted by Mr.Venkadesh. The level of detail given to each chapters in BABOK is amazing, which will make you understand the concepts easily and retain it as well. The study technique which is suggested by him helped me a lot during preparation for BA exam. It is definitely one of the best trainings I have attended, and would recommend anybody who is going to take BA exam."

Taufeeq Ahamed

Senior Consultant, Oracle India Pvt. Ltd, Chennai



"I had an very good experience in learning Business Analysis from Mr Venkadesh Narayanan at Fhyzics. His concepts are clear, and my take away was the a clear understanding of the subject and ability to apply it in my work
Thanks !! Mr Venkadesh for imparting the tasks,techniques patiently. "

Meena Goel

Hd Business Development, Polyhose India Pvt Ltd., Chennai



"Hi Venkadesh

My experience with Fhyzics is highly appreciable.The entire course is made easy by Mr Venkadesh thru his presentations.Special mention of the 121 sessions closer to the exam date is a real eye opener.I would recomend people to attend the session with Fhyzics if you desire to certify yourself.

Thank you onece again !"

Regards
Kavitha

Kavitha Sekhar

IT Business Analyst, Metro Bank, UK



"Venkadesh is extremely passionate about Business Analysis and has an amazing skill-set to mentor BA applicants with the help of practical examples. His training workshops are extremely fruit-full with an assurance of enormous amount of takeaways that help Business Analysts in their day to day life."

Abhijit

Business Analyst, Metta Social, Pune



"I have recently completed " Mastering Business Analysis " training for my BA Exam . Great to be part of Venkadesh`s BA training . It was really simple and great .
Highly recommend to all others who are willing to shine and grow better in Business Analysis area . We can reach out to him even after our training classes for any clarification on CBAP which is unique with Fhyzics and Venkatesh .
Excellent trainer,simple examples and very positive. "

Revathy Krishnan

Associate Director, AstraZeneca, Chennai



"Hi Every One. This is Ashwin from CSC.
I had my training cum workshop which I've underwent on 13th & 14th of June - 2015 batch held @ Hablis by Mr. Venkadesh, who is presented us the BA orientation program in a very granular level by getting into the depth of the Business Analysis across all the Body of knowledge from BABOK V2. It's really more effective & I strongly & personally recommend for any starters who wish to get into BA Profession or even who ever experienced in BA - can sharpen their skill sets & get the best out of knowledge sharing from Venkadesh through his eminent transition on Business Analysis.

I would like to personally thank Mr. Venkadesh, for sharing his exceptional knowledge who shared with us in Business Analysis Program."

Ashwin Sivabalan

IT Process Automation - Enablement team - Solution Consulting, ZF Group, Chennai



"Venkadesh expertly filled the role of Business Analysis….he is the expert in that!!!
I was linked to Venkadesh through linkedin but particularly got a chance to meet him though his training Program Mastering Business Analysis" BA
I was particularly impressed by his teaching abilities and handling the session effortlessly. That skill often takes years to develop while working among professionals from various fields, but it seemed to come perfectly naturally to him.
Moreover he made the BA session meaningful for professional like us. He is a motivator and an asset mentor."

Ram Prusty

IT Project manager/Sr. Scrum Master, Humana, US



"Venkadesh has been so helpful and instrumental in guiding me towards the successful completion of the BA. Some very useful tips prior to the exam and some very good online material from Fhyzics Business Consultant Pvt. Ltd. saw me successfully sail through the certification."

Raghu Srinivas

Vice President, HSBC, Bengaluru



"I would like to thank Mr. Venkadesh Narayanan from Fhyzics for playing an important role in helping me achieve my CPRE Certification. He is an excellent teacher who not only explains the concepts in a clear and understandable manner but also encourages the participants to ask questions and takes the time to patiently answer each and every question. The Fhyzics team also expended a lot of effort to make the candidates exam-ready. But what is truly commendable is the fact that Mr.Venkadesh's teaching ventured beyond mere book learning and helped me understand the principles of Business analysis in a practical manner. Being a part of his CPRE class has equipped me with a very good knowledge in the fundamentals of Business Analysis."

Jey Varshini Vijaya Pandian

Senior Associate Consultant, Bain & Company, Belgium



"I did the Business Analysis course with fhyzics and the classes offered were very highly informative. Venkadesh exhibits a thorough knowledge on the Business Analysis topics during the classes and excellent command on the BA exam. The real life examples mentioned during the classes helps easy understanding of the concepts. The classes provided an insight into each of the BA knowledge areas and helped me sail through the BA exam with ease.
Thank you Venkadesh."

Ananthakrishnan K

Product Manager, Legato Health Technologies, Bengaluru



"Venkatesh training is to the point and the same time detail the importance of Business analysis training and their demand in current market. Also the online training materials and training session guides the participant to get well versed in BA Tasks and Technologies. "

Rupa Lavanya

Manager - Business Analytics and project Management, CMA CGM Shared service centres, Chengalpattu



"I have had the opportunity to be trained by Mr.Venkadesh for CPRE-FL. He was the trainer for a 4 months long weekly training session for our company. He is one of the best trainers I have come across in terms of making learning simple and lasting. His training was not just towards passing the exams, but rather oriented towards learning and inculcating the knowledge in day-to-day professional life. There were so many hands-on activities during the training that made learning simple for even the freshers in the field. I would gladly recommend Mr.Venkadesh and the entire Fhyzics team for all your BA training needs."

Lakshmi N

Business Analyst, Attune Technologies, Chennai



"There was a need of direction & training for my business analysis career aspiration. I consider myself lucky to enroll in 2 day session with Venkadesh Sir. His knowledge of the subject is one of the best in the industry and so are his training skills. He ensures that complex concepts are explained with simple examples so that the audience not only understand the concepts but remember them for longer periods of time. I would highly recommend Mr. Venkadesh Narayanan's class room/online sessions for those looking to establish their careers in Business Analysis and crack the BA examination."

Harsh

Principal Consultant, Agilisys, London



"I had an opportunity for attending business analysis course oriented towards the BA examination. We had diverse pool of audience (SW, aviation, BFSI etc). He tailored the session with required materials to reach all the individuals. Preparing tips for the exam helped to a great intent. His clarity towards the business analysis motivated us a lot on acquiring the required knowledge. Through out my certification time the materials provided by him helped a lot. Guys I strongly recommend him to be the mentor for business analysis profession"

Vijayasharathy Dhamodaran

Business Analyst, MaxVal Group, Inc., Coimbatore



"Venkadesh is an excellent trainer with lot of experience. He shares real time examples to understand the content easily. He motivated and shared a lot of tips which is also helped for me to obtain BA certification in the first attempt. I highly recommed Venkadesh for his wonderful services."

Navaneetha Krishnan

Sr. Project Manager, Virtual Tech Gurus, Inc., Coimbatore



"It's rare that you come across people like Venkatesh, who has vast experience in business analysis, across many domains. I had an opportunity to take up CBAP course in Fhyzics. At the drop of a hat, he can come up with many real time business scenarios. It helped me to get CBAP designation. As a best business consultant, Venkatesh earns my highest recommendation. "

Aadhityaa Shanmugam

Sr. Product Owner, Telliant Systems, Chennai



"I had the opportunity of attending the classes, towards preparing for BA, conducted by Venkadesh, who is the Principal Consultant of Fhyzics Business Consultants P Ltd.
It is a two days program, followed by Webinars and several contact sessions. The classes were very focused and clear. Several case studies were analysed and the solutions were explained with underlying logic. I feel really confident to prepare for the BA program. I would certainly recommend Fhyzics, if you are aspiring to appear for BA."

Murali Chellappan

Strategic Advisor, Integrated Eldercare Services Private Ltd., Chennai



"Venkadesh's BA training sessions are simple and easy to understand. He provides a clear and strong base to start BA preparation. In addition to this, his advice related to the individual's professional growth was valuable because of his vast experience across the globe."

Sugirtha Murugesan

Consultant, Aspire Systems, Chennai



"I was recommended Fhyzics Business Consultants by my colleague for BA direct classes. His sessions in Fhyzics was one of the prime reasons I was able to clear BA at the very first attempt. He clearly explained the difference in approach between BABOK V2 and V3. Thanks Venkadesh and Fhyzics. Keep up your good work."

Bhooma Sampath

Business Analyst, Standard Chartered Bank, Chennai
Recent Blogs
Fhyzics Institute of Business Analysis and Research (FIBAAR) brings you the necessary resources to be a successful business analyst.
Submit the form to learn more!
Please complete the form below so we can share more information with you to understand CEBA Certification Program better.